Incorporating glass block window ideas into your home's design is a beautiful and a sophisticated idea. Moreover, it can give it a modern, retro, or mid-century flair.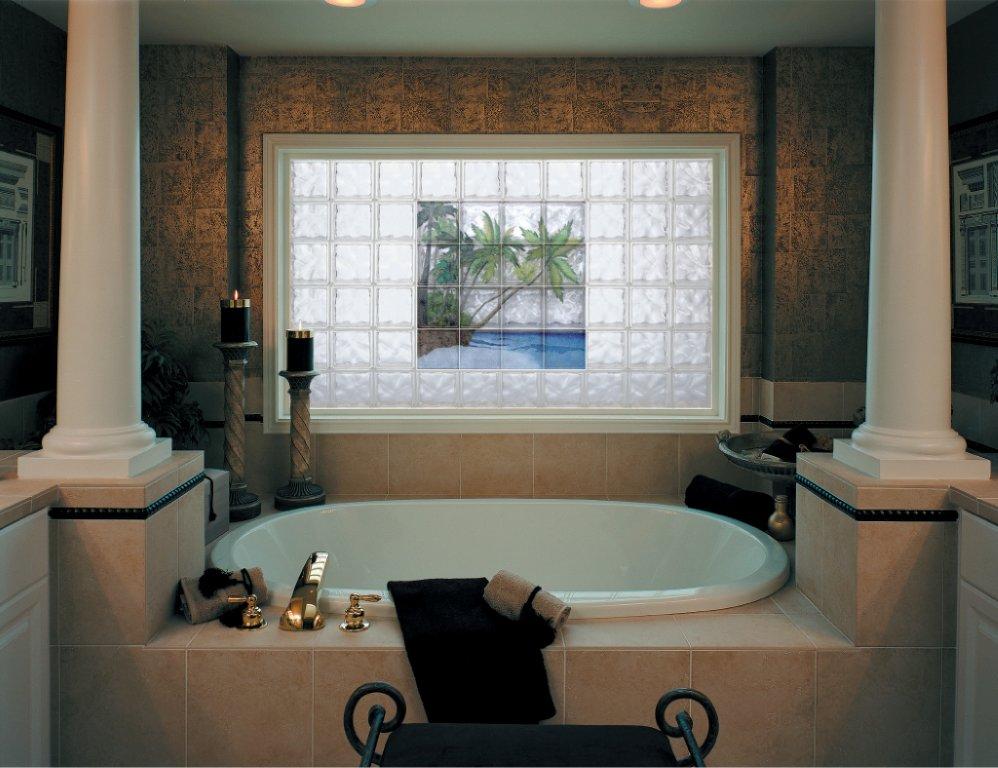 Glass block windows are composed of individual squares of thick glass blocks. Additionally, they're common for basements since they're secure and insulative. Most don't open. Nevertheless, some feature small ventilation panels in their center.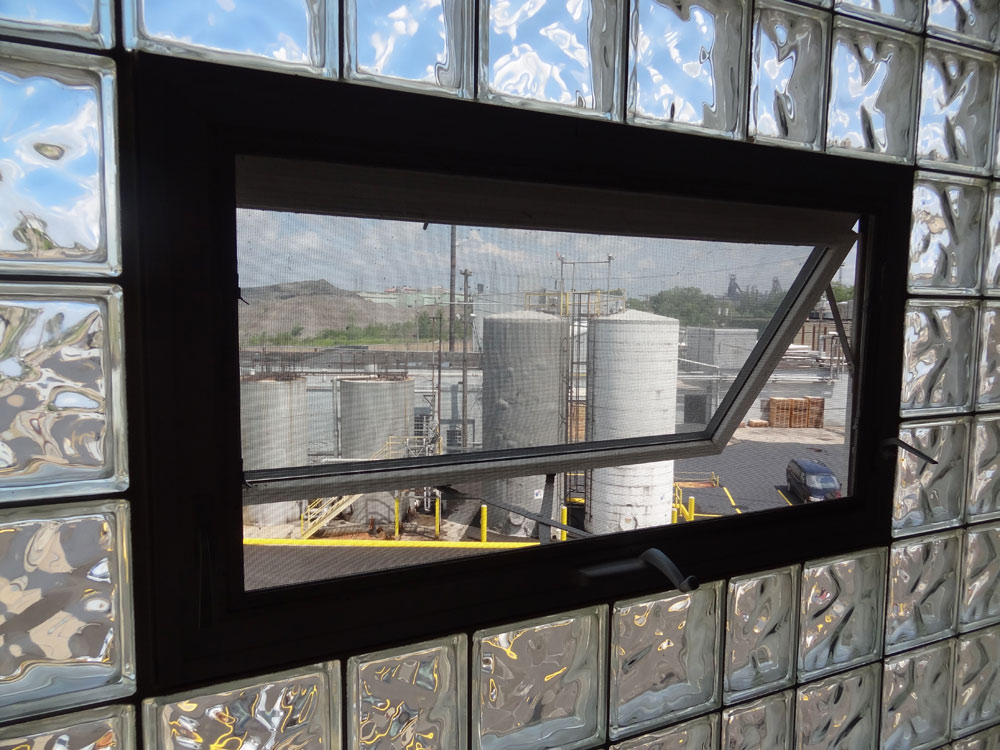 While glass block windows peaked in the 1980s, they're back in style, used for more than just basements.
Glass Block Ideas – Use a Glass Block Wall for a Brutalist Style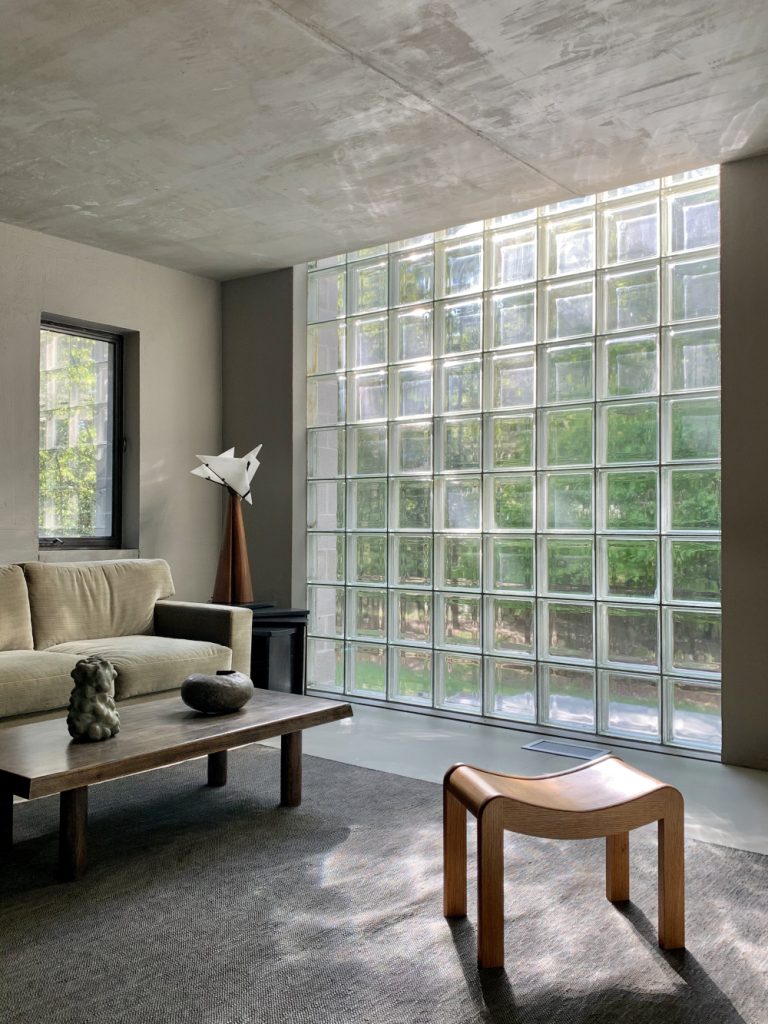 These designers incorporated glass blocks into several parts of this home.
Let in Light While Enjoying Privacy in the Bathroom
You can create an accent wall using glass blocks, even on the interior of your home.
Glass Block Ideas – Replace a Standard Kitchen Window with Glass Block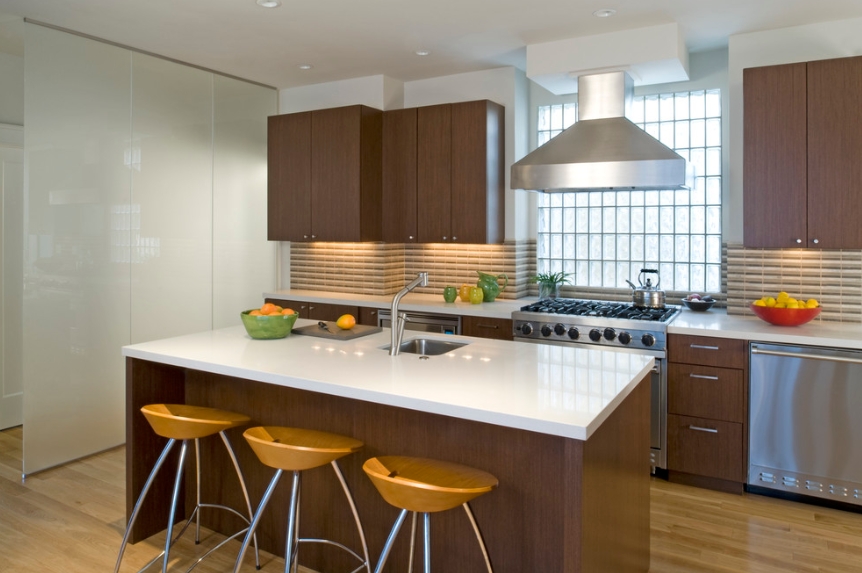 The window adds a pattern to an otherwise minimal room. In addition, it's large and secure, and the thickness of the blocks helps keep cold air out. Moreover, if you like this idea, you can customize the size, shape, and design.
Construct a Room Divider with Glass Blocks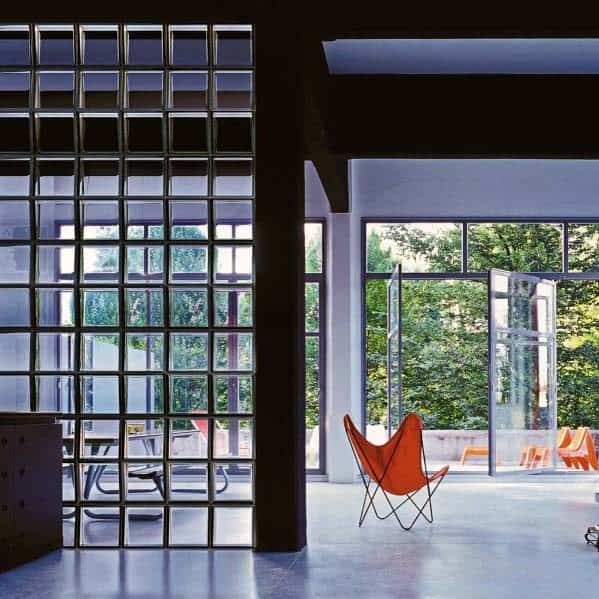 If you need to add a divider to your room, using a glass block is a unique way to do it. In addition, a glass partition wall works well for minimal and mid-century style homes. While not a traditional room divider, the glass with wood trim gives this space a high-end feel.
Add Glass Block as an Architectural Detail
There are no limitations in design. Hence, if you're looking for a way to spruce up the exterior of your home, a glass block wall is worth considering. Further, glass blocks are very thick and stand up to the elements well. Since they're so easy to customize, you can design a one-of-a-kind wall that fits the aesthetic of your home.