Designing an attractive garage can enhance the overall aesthetics and functionality of your home.
Here are some ideas to create an appealing garage space:
Designing an Attractive Garage – Stylish Doors:
Choose garage doors that complement the architectural style of your home. Opt for high-quality materials, such as wood, steel, or aluminum, with decorative elements like windows or interesting panel designs. Consider coordinating the color of the garage doors with the rest of the exterior.
Exterior Finishes:
Extend the exterior finishes of your home to the garage for a cohesive look. Use complementary siding, brickwork, or stone veneer to match or complement the main house. This integration creates a seamless transition between the home and the garage.
Designing an Attractive Garage – Landscaping:
Incorporate landscaping elements around the garage to soften its appearance. Plant flowers, shrubs, or small trees alongside the driveway or near the garage entrance. Add pathway lighting or decorative elements, like stone or pavers, to create an inviting entryway.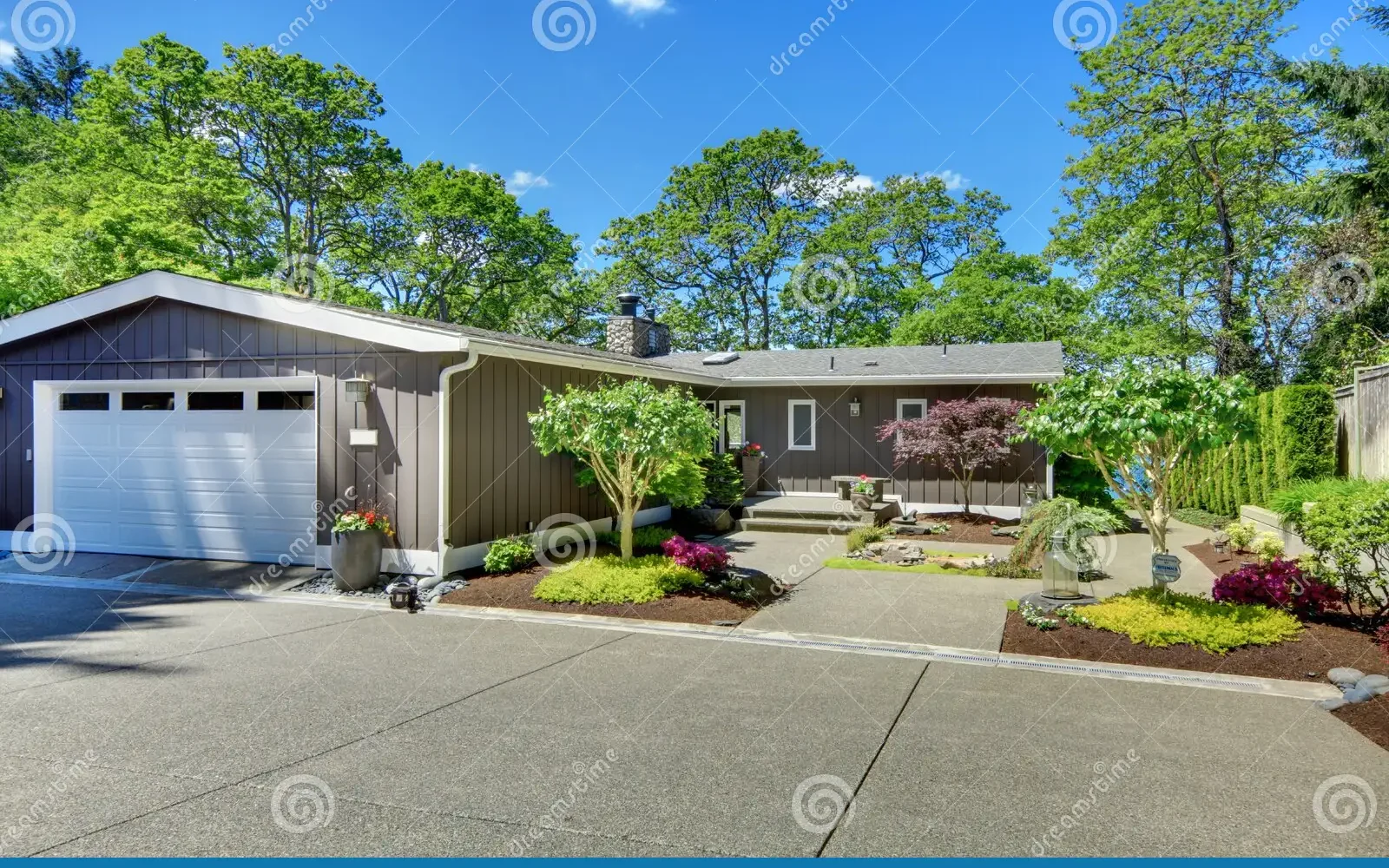 Windows and Natural Light:
Install windows in the garage walls or doors to bring in natural light and create visual interest. This not only enhances the appearance of the garage but also provides functional benefits, such as reducing the need for artificial lighting during the day.
Designing an Attractive Garage – Lighting:
Choose appropriate outdoor lighting fixtures to highlight the garage's architectural features and enhance safety and security. Install wall sconces, overhead lights, or pathway lighting to illuminate the garage area. Consider energy-efficient options, such as LED lights, to minimize energy consumption.
Designing an Attractive Garage – Storage Solutions:
Plan for efficient storage solutions within the garage to maintain a clean and organized space. Install wall-mounted shelving, cabinets, or overhead storage racks to keep items off the floor and maximize space utilization. Consider matching storage systems to the overall design aesthetic for a cohesive look.
Multi-Purpose Space:
Design the garage with flexibility in mind. Incorporate a workbench, designated hobby area, or a fitness corner. This allows the garage to serve multiple purposes beyond parking and storage, making it a more functional and versatile space.
Carport or Covered Area:
If space allows, consider adding a carport or covered area adjacent to the garage. This provides additional covered parking or outdoor gathering space. Use materials that harmonize with the garage and the overall architectural style of the home.
Custom Details:
Add custom details or architectural elements that reflect your personal style. This could include decorative trims, unique hardware, or personalized signage. These details can make the garage stand out and add a touch of individuality.
Remember to comply with local building codes and regulations when designing and constructing your garage. Consulting with professionals, such as architects or designers, can provide valuable guidance to achieve an attractive and functional garage that complements your home.